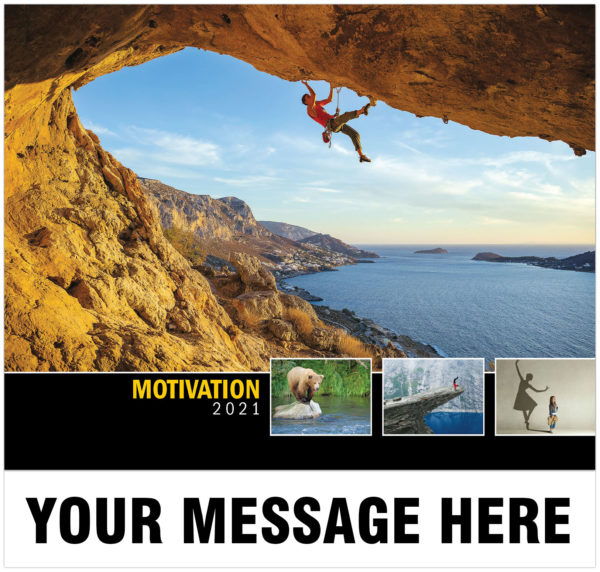 The 2021 Promotional Advertising Calendar Motivation
Features 13 moving images, accompanied by inspirational quotations that highlight key motivational values and attributes.
For monthly images please contact us!
Features 13 artistic designs that accompany inspirational thoughtful sayings.
Size:
10⅝in x 18⅝in

(LxW)
Product Description
Quality inexpensive advertising calendars are a great way to show your customers your appreciation for their business.
A new stylistic calendar designed to appeal to a younger audience.
Personalize your abstract art and isnpiration promotional advertising calendars with your logo, name and message. Promote your Business, Organization or Event
Pricing
Quantity

50 -

$2.50 ea

Quantity

100 -

$1.95 ea

Quantity

200 -

$1.60 ea

Quantity

300 -

$1.40 ea

Quantity

500 -

$1.25 ea

Quantity

1000 -

$1.10 ea

Quantity

2000+ -

$0.99 ea