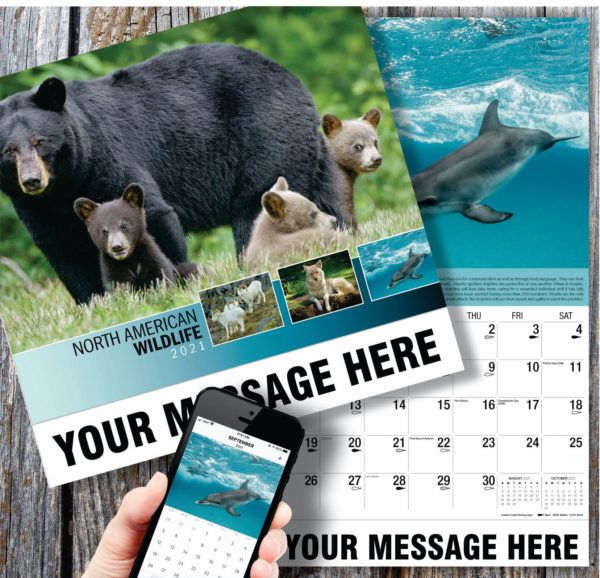 The 2021 Promotional Advertising Calendar North American Wildife features stunning, up-close photography depicting a variety of Wildlife native to North America.
For monthly images please contact us!
Size:
10⅝in x 18⅝in

(LxW)
Product Description
Quality inexpensive advertising calendars are a great way to show your customers your appreciation for their business.
A new stylistic calendar designed to appeal to a younger audience.
Personalize your abstract art and isnpiration promotional advertising calendars with your logo, name and message. Promote your Business, Organization or Event
Pricing
Quantity

50 -

$2.50 ea

Quantity

100 -

$1.95 ea

Quantity

200 -

$1.60 ea

Quantity

300 -

$1.40 ea

Quantity

500 -

$1.25 ea

Quantity

1000 -

$1.10 ea

Quantity

2000+ -

$0.99 ea